RIT-2x High Power Thruster
Radio Frequency Generator RFG1000 for RIT-2x
A NEW GENERATION OF ELECTRIC ION SPACE PROPULSION SYSTEMS AND THRUSTERS
High power class of Ion Thruster Engine for Boeing´s standard platforms + MSR-ERO Mars Mission
RFG1000W for 280mN ion thruster engine RIT-2x
Radio frequency ion propulsion thruster for orbit raising, station keeping and deep space missions .
The RFG Radio Frequency Generator converts DC current into the required AC current for the rf-coil inside the thruster. The patented PLL technology ensures exact matching to the thruster's complex plasma impedance under all operational conditions.
APCON has developed different RFG Radio Frequency Generator and other power electronic devices for the new generation of satellite electric propulsion engine system with the german special Radio Frequency Ion Thruster RIT, in different RIT thruster power classes and applications.
About the project – BOEING (standard platform) – new generation of full electric propulsion satellites.
ArianeGroup gets first production order from Boeing to provide future Satellites with New Generation of Electric Propulsion.
Boeing has signed a strategic agreement and long term agreement with the Orbital Propulsion unit of ArianeGroup and LTA with APCON covering joint development of a new generation of ion propulsion systems for satellites with Ariane´s RIT Thruster.
APCON is now still in FM flight model series production phase of Radio Frequency Generator RFG1000 Watt,
for different customers, e.g. Boeing Space, Thales Alenia Space, ESA & NASA MSR-ERO Mission (Mars Sample Return – Earth Return Orbit)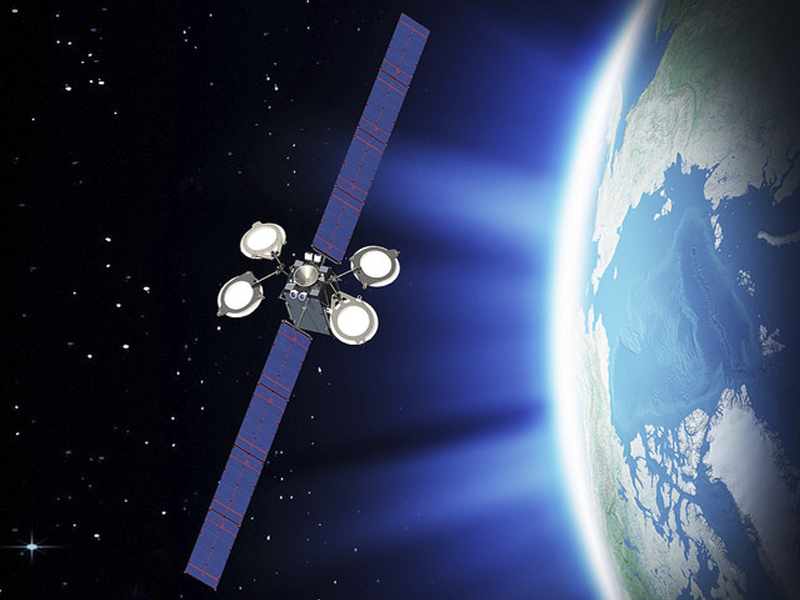 About Mission – ESA & NASA MSR-ERO (Mars Sample Return – Earth Return Orbit)
Mars Sample-Return (MSR) is a proposed mission on Mars.
Launch is planned launches in 2027 (orbiter) and 2028 (lander)
Return of Samples Expected to arrive on Earth in 2033.
The Mars Sample Return (MSR) campaign is one of the most ambitious and complex planetary exploration missions currently underway. With the participation of NASA, ESA, and a large number of industry partners, MSR aims to collect the stored first samples of Mars material (Martian soil, rock, and atmospheric samples), and then bring them back to Earth for detailed study, to answer key questions about Mars' biological evolution.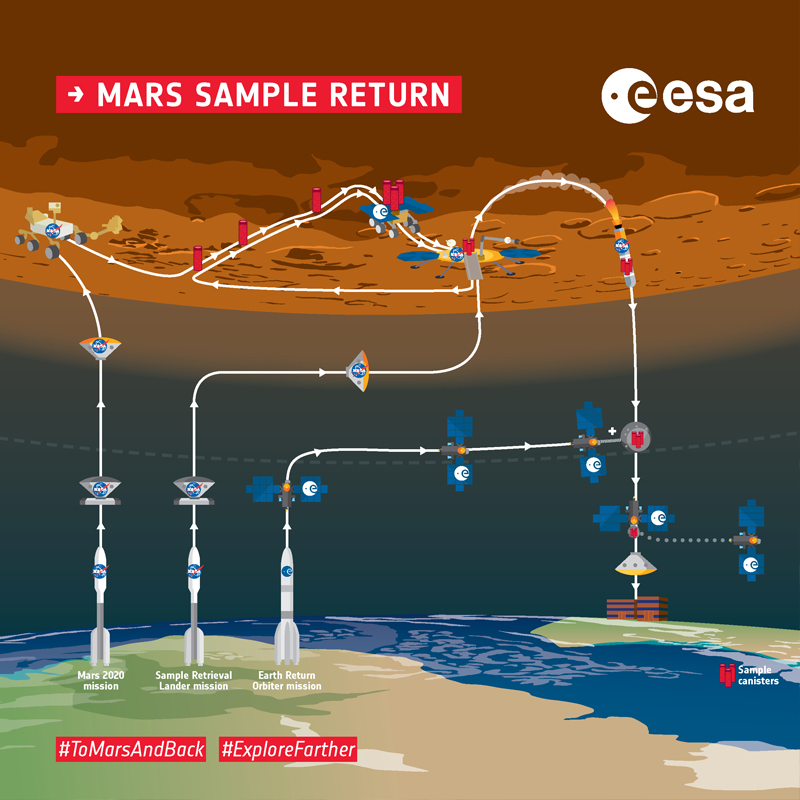 High power class of Ion Thruster Engine
RFG1000W for 280mN ion thruster engine RIT-2x
Features of RFG1000 Radio Frequency Generator:
Max. input power = 1050 W
Input voltage = 0 – 165V … 200V DC
Stand by voltage = 15-25V DC
Input current – J in / const. = 5,5 – 6,5Amax
Auxiliary Voltage = +15V
max. Auxiliary Input current = < 0,38A
Output power = 20 W to 1000 W sinus. RF-power
Impedance Rsp = 0.5 – 8 Ohm
Automatically self adjusting operating frequency by PLL
Operating Freqency fo = 650 kHz (+150/-100 kHz – fmax 1000 kHz)
Efficiency η > 90%