To fulfil the product quality objectives of APCON in every company department or project stage it is the task of every Team Head to guarantee, control and investigate the conformity of his team actions to the Quality Management Handbook and to every related Document.
Due to the team structure every company and project unit has to take care of quality management actions.
These actions are well coordinated and result through their very narrow interface points in a smart information flow with very low losses.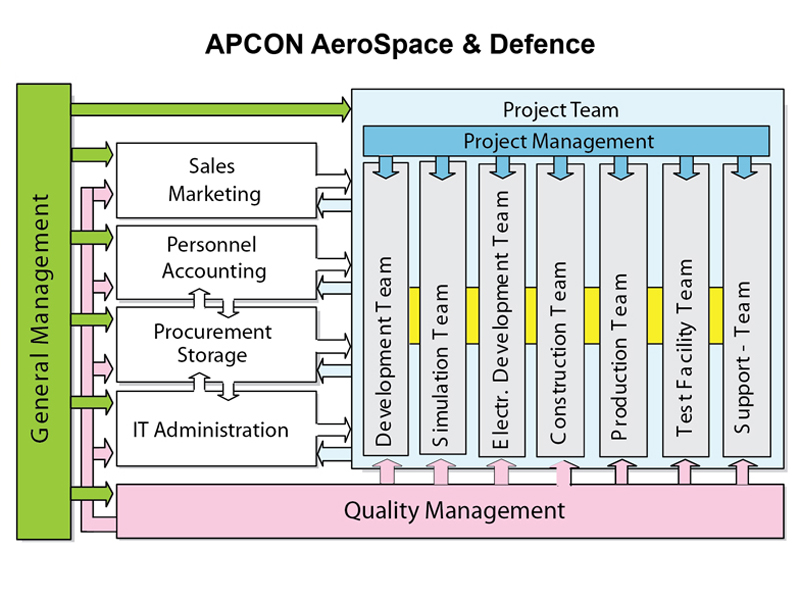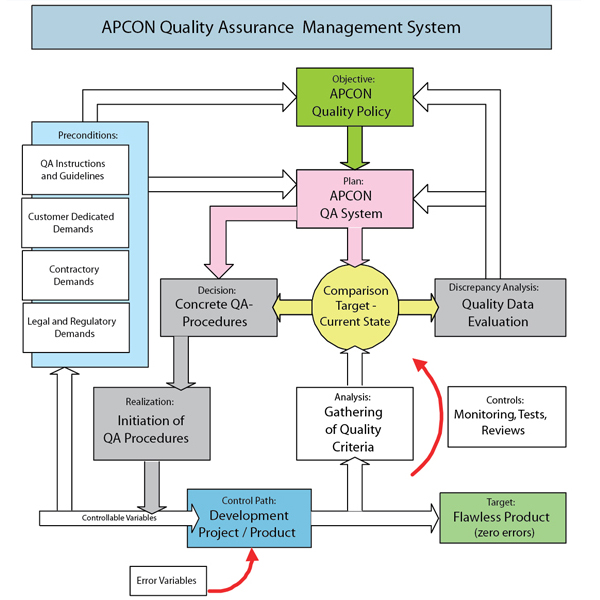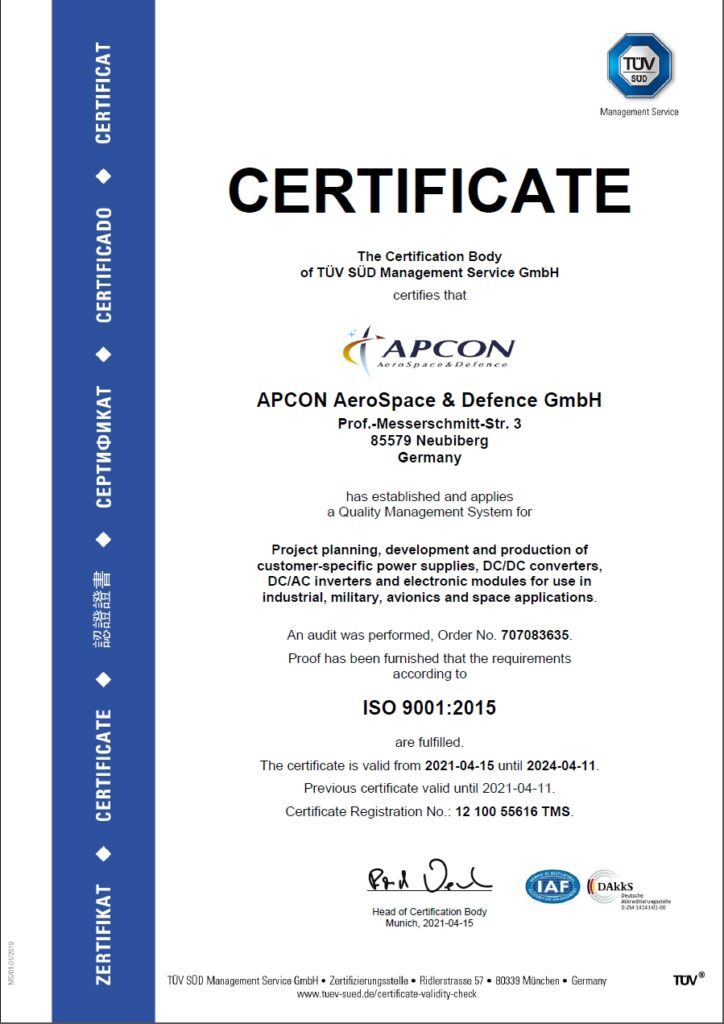 The APCON Quality Management is ISO 9001 certified by TÜV Süd and guarantees highest product quality, smart information flow and minimal failure rates.
Following the company's Quality Assurance guidelines, the project teams autonomously design, build and test the products, fullfilling the highest military and space application standards and reaching minimal failure rates.